Searching for high quality, professional event staff?
We can help you. We have a large database of trained helpful, confident, reliable event staff ready to hire throughout the UK. Our agency has been providing staff to support businesses at exhibitions, trade shows, conferences, festivals, charity functions, sports functions and corporate events since 2010.
We only use local staff so there are no extra costs involved for travel or other expenses. This enables us to be very competitively priced when providing staff for your event.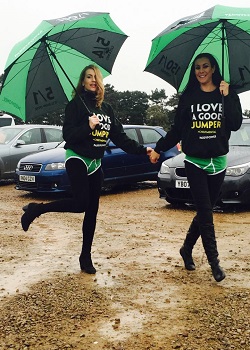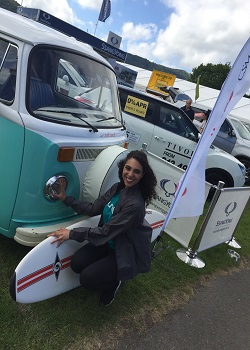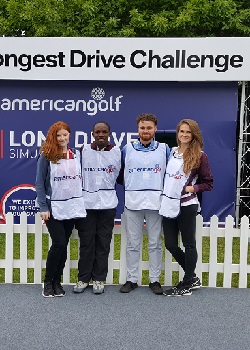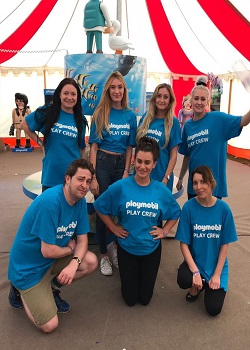 Dreams Agency know exactly what to look for when recruiting staff to work at events.  Some events can be ever changing and sometimes demanding but our experience over the years has taught us to recognise those hardworking and calm under pressure individuals.
The staff we will send you will be enthusiastic and have a great attitude, essential to any event.
Matching the event staff to what you need!
Our staff are guaranteed to provide a service that matches your targets and requirements.  If a client is seeking brand awareness, our brand ambassadors will ensure your brand makes a positive impact on potential customers.
Alternative, if your focus is on ensuring an event runs smoothly, our teams will ensure that everyone gets to the right destination, directing and assisting as necessary.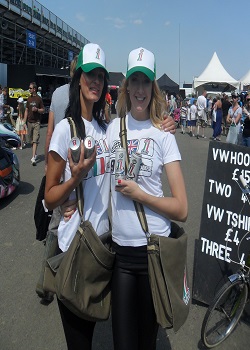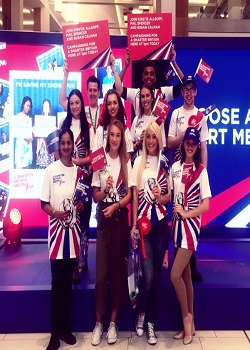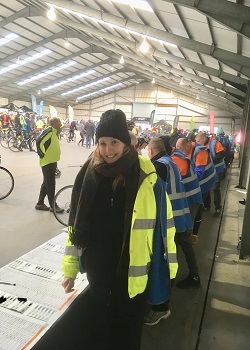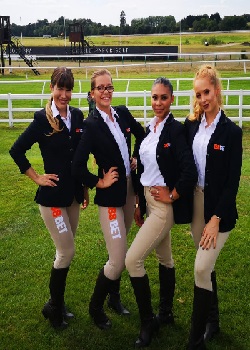 Why use the Dreams Agency for your event staff?
If you want the best event staff, then look no further. That is exactly what we provide.
As a company possessing years of industry experience, nothing comes as a surprise.  Our extensive experience ensures that whatever the event or function, we are always prepared for every eventuality.  Our vast range of staff can deal with the unexpected and are adaptable, versatile, friendly and possess the confidence to ensure that your event meets its required targets.  All our staff are short listed, interviewed and fully briefed before they are hired for your event.  Our 100% guarantee ensures that you get exactly the type of staff and service we have promised to provide.
As an experienced event marketing company, we are aware that last minute changes can happen.  This is why a friendly, experienced event manager is always responsible for dealing with the team during the event, and making sure that everything goes to plan.  Throughout the event, the events manager will be available to cope with the unexpected, and make sure that you are gaining maximum input from every member of staff.
What type of clients do we work with?  Any!
We are proud to say that we have worked with an immense range of clients providing small, large and extremely prestigious events throughout the UK as well as around the world.
Our promotional staff worked with a client exhibiting at Crufts. The client was so satisfied with the way our staff promoted their business, they promptly hired us to provide the same service at the London Pet Show.
Another client wanted a fake crowd created for a PR event held in Leicester Square, London. The online retail business was celebrating the outstanding success of various employees.  A key element in the event was the provision of a 'red carpet' experience for the their top employee – which is where our fake crowd came in.  Our staff proved so successful in this task, that they caught the attention of members of the public nearby, who promptly joined in, keen to see the celebrity walking down the red carpet.
Whatever the event, we can help you.  Contact us now for a FREE quotation. Fill in the form below, phone us or email us for a fast response.