A comfy job with Caspar!
Casper are one of the UK's leading mattress manufacturing companies, who have won several awards including the 'Best Buy 2019' for mattresses from Which magazine and Good Housekeeping approval in 2019.
Caspar had a new product to launch, and with it was a quite unique marketing campaign across London. Dreams were recommended to Caspar by one of our happy clients, and so we set about creating a brief with them.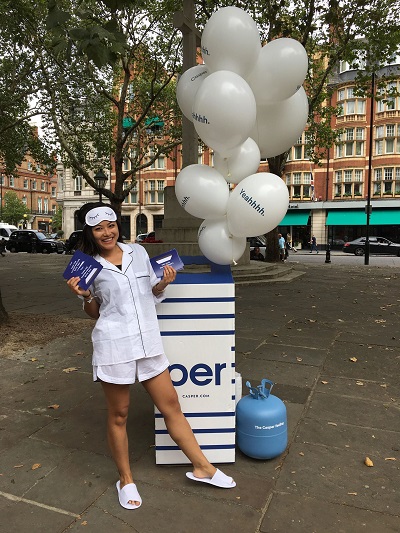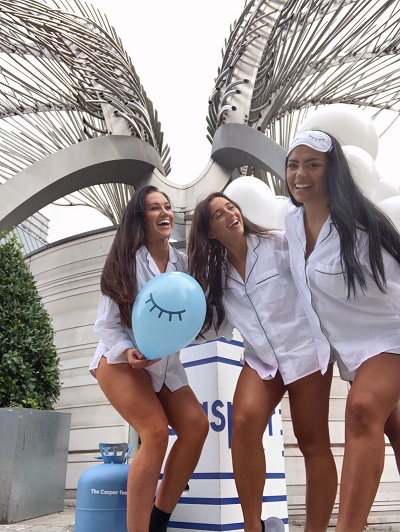 Energetic Brand Ambassadors
They required proactive and energetic brand ambassadors to help launch the marketing campaign. After a number of calls, Caspar were satisfied Dreams could meet the brief and commissioned us to be their promotional staffing partner.
For this particular campaign, the Dreams promotional staff were required to spread out across London, including locations such as Angel Station, Angel shopping centre, Farringdon, Liverpool Street, Covent Garden, Kings Cross, Sloane Square and more.
The brand ambassadors were dressed in promotional pyjamas & shoes and kitted out with promotional pop up stands and material. Imagine wearing pyjamas during the day? Our promotional staff were thrilled!
The brand ambassadors were there to interact with the general public and promote Casper's latest competition, alongside highlighting the new product Caspar's were launching. The competition was to giveaway 50 sleepy packages every day.
Caspar had provided us with a detailed brief and some FAQ's on the company, so the Dreams promotional staff were fully briefed ahead of the campaign, meaning they were perfectly capable of answering questions potential customers had and help to drive same day sales.
The Results
The campaign was a huge success and the feedback from Casper was extremely positive. The staff all worked extremely hard and really pushed the brand awareness for Casper. We are now in talks for the next Casper promotion… watch this space!
To talk to us about our brand ambassadors and any help you require with your next project, contact us here…