Big on undergraduates, Lidl on price!
Lidl is one of the best known brands in Europe, and with its renewed focus on quality in the last few years, it's no longer seen as a cheap alternative to the top 4 supermarkets in the UK.
Lidl have been active at undergraduate and freshers week for a number of years and requested staff to help "sell" Lidl to undergraduates on a roadshow to over 30 universities throughout the country and we were more than happy to help!
The Brief
Along with the job came a great brief – history of Lidl, why they were attending the fairs, and what was expected of the staff. Following the brief we sent a short list of available Dreams promo staff to the client and they were able to pick who they wanted on the numerous jobs. The client wanted the selected staff to be at as many venues as possible to help create consistency, but in some cases that wasn't possible. Dreams always brief staff in advance of the job, so it was simple to get some experienced local Dreams sales staff to cover off locations the core staff couldn't do.
The roadshow started; staff were able to confidentially interact with the graduates, talking knowledgeably about Lidl, its history, graduate programmes available and why it was such a great place to work. For anyone particularly interested, they took their details and handed out leaflets with more information.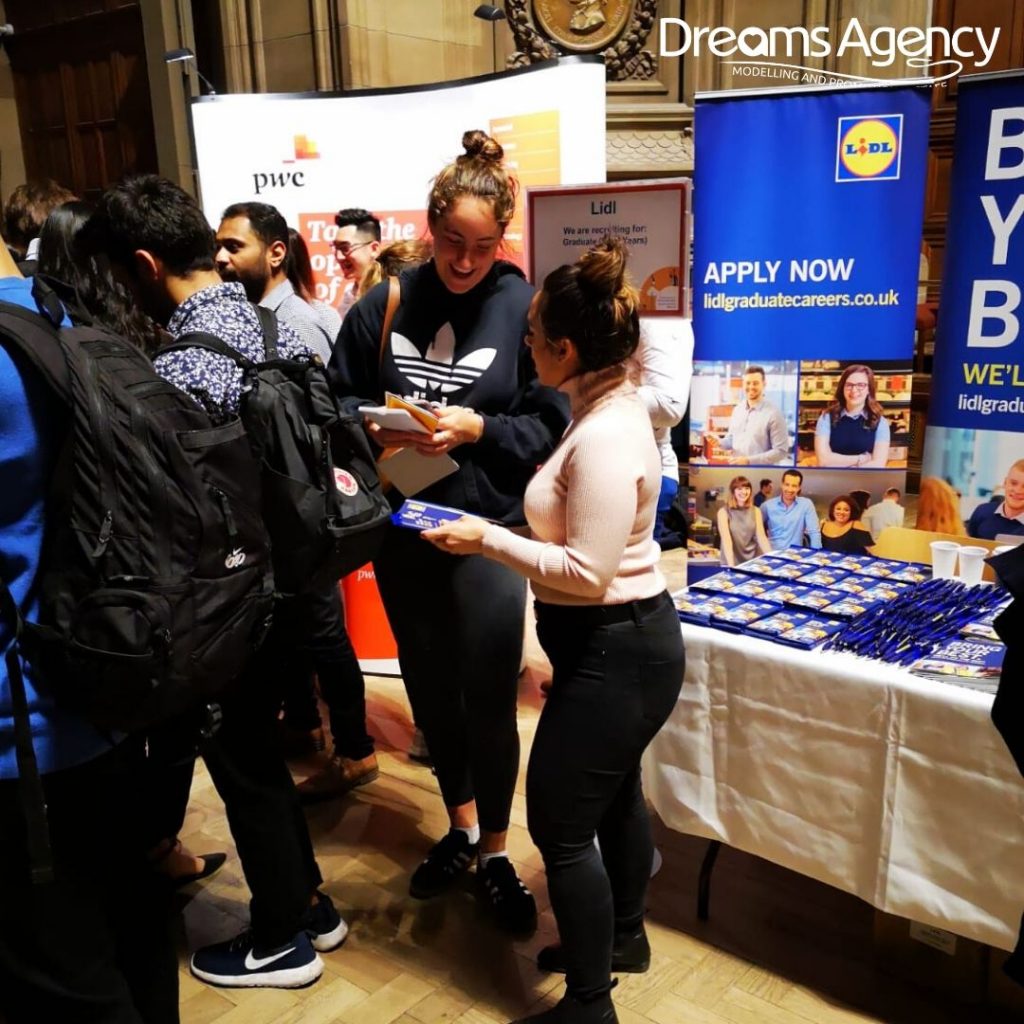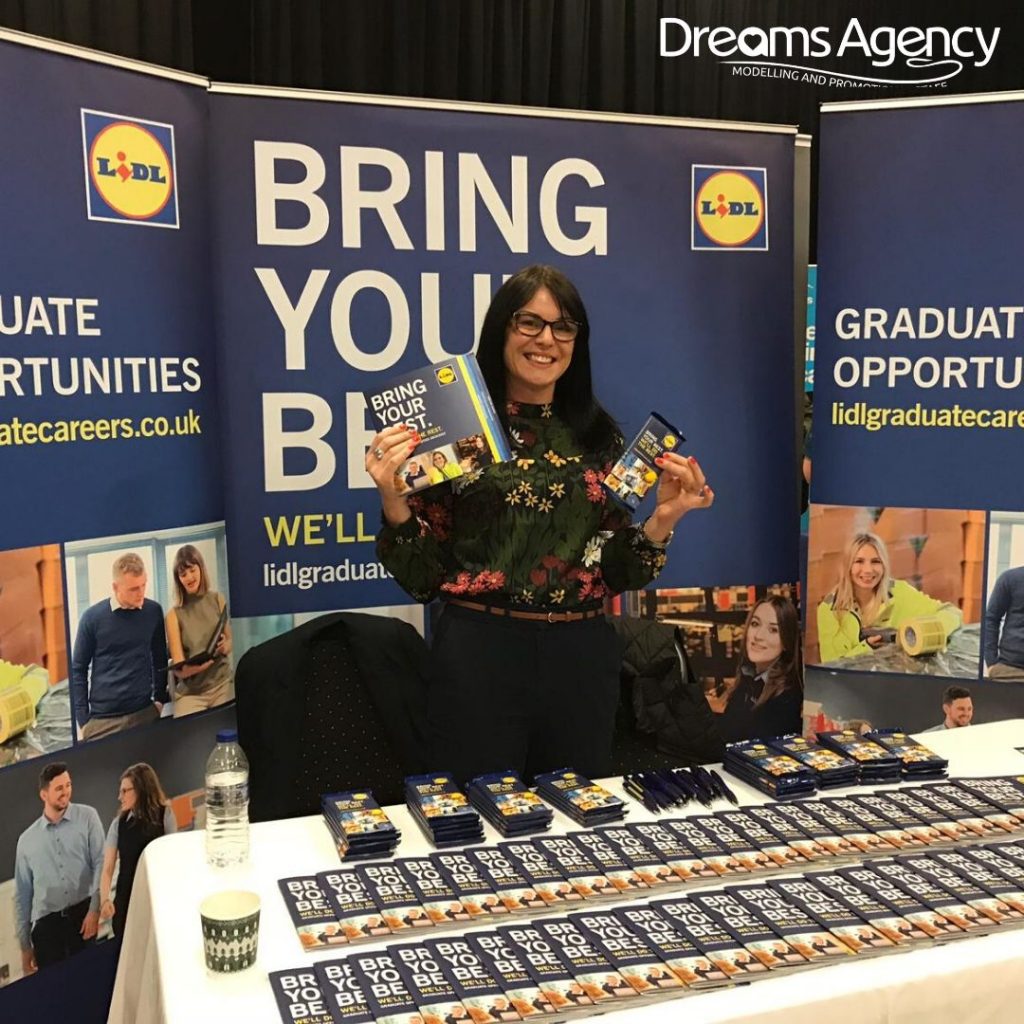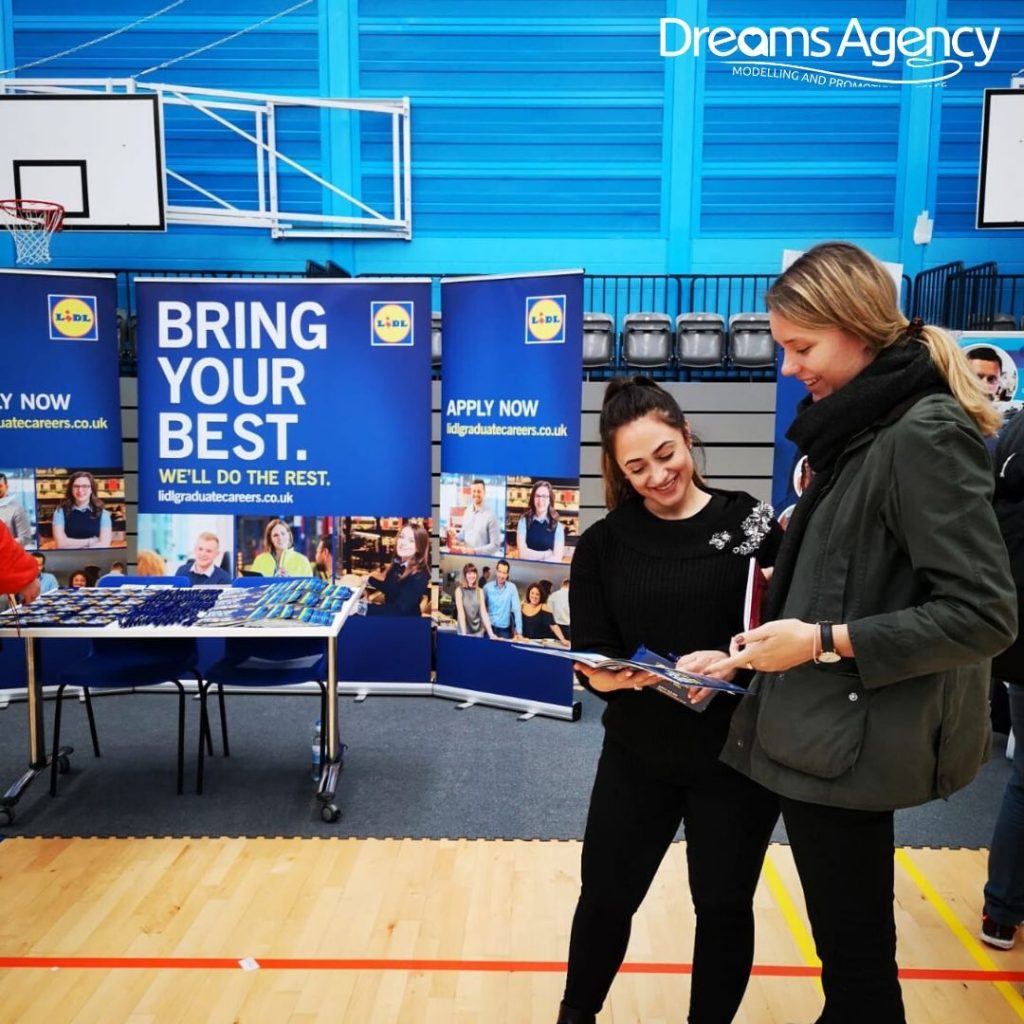 A Dreamy success!
Lauren from Dreams said, "It was such a great job to be part of. There's a really nice vibe at undergrad careers events and Lidl were a pleasure to work with too – they gave enough detail to make it really easy for us to sell in Lidl to the under-grads."