So You need to hire a stilt walker for your event, party or promotion?
Immediately eye catching and entertaining, stilt walkers are immensely popular performers. Whatever you are looking for, we have someone with the appropriate skills.  At Dreams Agency we have traditional stilt walkers, juggling acts and contemporary themed acts which can take many different forms and to suit all types of occasions.
Among the most popular types of themed acts are:
• Peacock stilt walkers  • Pirate stilt walkers  • Football Themed stilt walkers
• Jester stilt walkers  • Dragon stilt walkers • Company Branded stilt walkers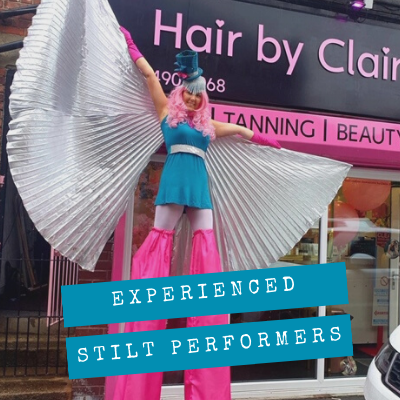 We only use highly qualified and experienced artists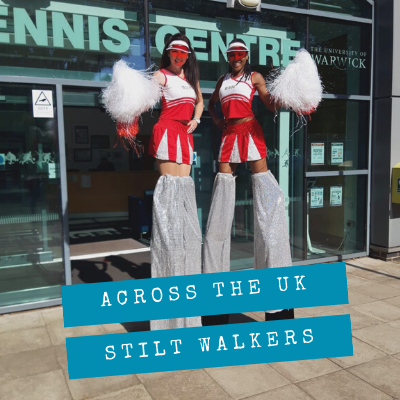 Perfect for special occasions, promotional activities, corporate entertaining, street festivals, comedy events or educational sessions our stilt walkers are guaranteed to attract attention.  They are all professional entertainers, highly experienced and have usually trained within circus schools.  Every stilt walker has public liability insurance.
Just let us know what type of stilt walker is needed for your event.  We can provide it.  There is a massive choice available, including traditional jugglers to dancers and showgirls complete with stunning costumes.  It is possible to hire one, a couple or a group of stilt walkers.
During the event, the stilt walker can undertake walkabouts, greet guests or provide entertainment.  Some offer special skills as living statues, as puppeteers, playing music or twisting balloons into strange shapes.  Whatever your event, we can provide a matching stilt walker.
Our stilt walkers are ready and waiting to make your event a total success.  Impressive, eye catching and dramatic, stilt walkers will capture attention at events large and small, product launches, carnivals, village fairs, summer balls or private parties.  We await your call and will respond immediately, ready to provide you with the best stilt walkers in the business.
You can also hire promotional staff to work alongside the stilt perfomers too!
Get a quote for a stilt performer
All of our stilt walkers are totally professional!
Contact us now for more details on how to hire a professional stilt walker by either using our contact form, phone or email us.