Surveys and Market Research – Find out what your customers are thinking!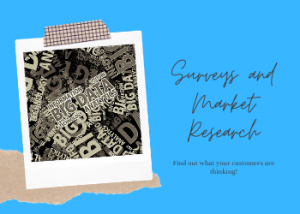 Whatever the size of your business, knowing what your customers are thinking is invaluable. Whether you're interested in their opinion of your products, or what they're buying from your competitors – knowing how they're thinking is an important way to shape your business. This year has shown more than any that your customer base can change all the time, so keeping in touch with how your customers are adapting is more important than ever.
For any business, knowing what their customers think about their product or what they base their purchase decisions on is commercially sensitive information. Finding the right customer demographic to ask just got a lot easier – you just need to tap into our database.
Example – Reach People Who Love Make-up
Beauty and fashion are fast-changing industries. Celebrity trends and social media means that what people like to wear is changing all the time. Surveys and market research surrounding fashion, make-up and beauty can help you to keep on top of what people are thinking – allowing you to be in the best possible position to make important business decisions.
Why Does Market Research Work?
We're experts in market research and surveys –we know how to get people engaged and get you accurate, vital information for your business.
• On-Going – We'll work with you as you develop new services. Whether that is a new product, new social media channel or simply a new set of advertising, try it out with a focused group of your audience first.
• Affordable – We work with you to come up with a package that works for you. We'll help you make on-the-street surveys work, or simply allow you to tap into our database of over 30,000 ready to go participants.
• We Make It Work – We'll set out clear objectives first so no matter the size of your project, we'll get you the information you need with answers from the right target audience. Market research with an experienced agency.
We strive to exceed your expectations time and time again. Interested in something we haven't mentioned, get in touch and ask – we'll do our best to help.
Why Choose Dreams Agency?
Dreams Agency pride ourselves in offering a full package – we'll get back to you as quickly as possible. We have a database of over 30,000 people of all ages, genders, locations and tastes to make sure that our service is tailored to you and what your brand news. When it comes to make-up and fashion, you'll want to reach the right demographic of people and we can help make that happen.
If you want to know more about how you can take advantage of our 12 years+ experience in market research and surveys then get in touch today, we'd love to hear from you.