Exhibition Booth Staff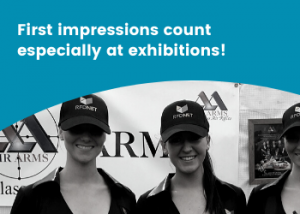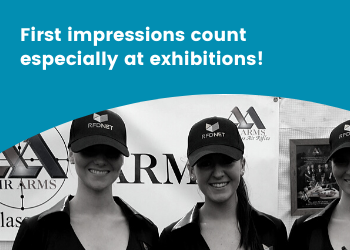 First impressions count especially at exhibitions. The first people visitors encounter at your booth are the exhibition staff. If welcoming, friendly and helpful, promoting your company becomes immediately much easier.
Dreams Exhibition Staffing Agency Can Help!
Exhibition staff make or break a visitor's experience of your business. A friendly, helpful, informative welcome makes a tremendous difference when attracting potential customers. It affects your brand image, the way people think of your brand, your company and your products.
We have the best exhibition staff ready for immediate hire. These are people who are multi-skilled, can speak several languages and able to deal effectively face to face with customers. We can provide people in any country able to communicate in both their native language and in fluent English. We make sure that they are fully briefed about your products and act as the ideal ambassador for your company from the moment a visitor arrives at your stand.
We can provide
Welcome staff responsible for handing out leaflets, samples and engaging with customers at product launches, roadshows, exhbitions and other promotions
Sales representatives to generate leads
Managers and supervisors
Interpreters able to communicate in two or more languages
Exhibition Support
We always go the extra mile when providing exhibition staff as we provide the full support you need 24/7.
We will work with you to build the perfect team.
We provide a fully trained, fully briefed team ready to start work immediately on arrival at your stand.
Our people are experts. They are highly professional, good communicators, self confident and persuasive.
An on-site manager is available to deal with any unforeseen problems, and to ensure that every staff member works efficiently, professionally, matching the high standards we expect.
Whatever the country, whatever the exhibition – our 24/7 management team is available throughout the event. We advise on any potential problems that could occur during our initial discussions with you, and make sure that any difficulties that arise are fully dealt with.
We recognise that every client is unique. We tailor our services to your needs. We guarantee to deliver a service that matches your objectives.
Throughout the exhibition, we aim to make your stand a total success, generating leads, dealing with existing and potential customers to ensure that they receive a positive image of your business.
We will provide feedback after the exhibition, including suggestions as to how it could be improved during future events.
Contact us now for a chat to discover just how we can help you at your next exhibition.