Ice Totally Gaming is Back!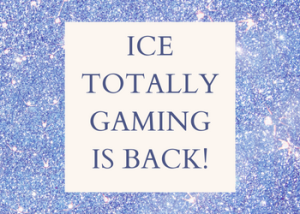 Described as the World Theatre of Gaming, ICE Totally Gaming is back. Head down to London Excel this February for one of the biggest events in the gaming calendar.
There can be little doubt that ICE is the place to find out what is happening in the gaming world. No matter whether you are dealing with bingo halls, lotteries, casinos, esports or online games – ICE has it covered. For thousands of businesses, ICE Totally Gaming is an essential part of their year whether exhibiting or as a visitor seeking out contacts and new ideas. Trying out games, testing equipment, talking to suppliers – this is definitely the place to come. With 8 clearly marked sectors: street, social, lottery, mobile, online, casino, bingo and betting, it covers the entire gaming portfolio. Not surprisingly, it attracts over 30,000 visitors.
Stand out from the crowd
With so many exhibitors competing for visitor attention, it can be hard to stand out. This is where Dreams can help. We are the experts at providing highly trained event, trade show staff as well as hostesses, promotional girls, demonstrators. But that is not all we can provide. Need some special people to attract attention? Why not hire some fire eaters, or a flash mob to provide some sudden singing and dancing?
Just have a chat with us and seek some suggestions. As we have worked at ICE before, we know what can attract attention. Our list of potential skilled performers is huge, and you will be surprised by what can be provided.
What Dreams can offer
Having worked at previous ICE Totally Gaming Shows, our staff know what to expect. Professional and highly experience, they are the perfect choice for any exhibitor. They know how to attract attention. They are brilliant at providing assistance on stands, giving potential clients all the information they need as well as gathering information for your own data collection purposes. Dreams staff, quite simply, become part of your business for the duration of the exhibition. Their aim is to ensure you have a totally successful, hassle free event.
All you have to do is contact us. Tell us exactly what type of staff you are seeking. If you want some ideas, we can provide lots!
We will check through our database and draw up a list of suitable staff. All live locally, which means they have no transport problems. Their knowledge of the locality, and familiarity with Excel means that they can provide additional local knowledge to any of your customers who need unexpected help. This can certainly help create good customer relations.
They are also totally reliable. We always check they are on site at the right times. We ensure they are fully briefed before they arrive, so that they are ready to work on your stand as instant members of your team.
Any problems or sudden need for extra staff even during the event, our staff are ready to help 24/7.
So for the perfect exhibition staffing solutions, contact us now. Fill in the form below, phone or email us for an instant response.