Take a look at how a promotional model can help your brand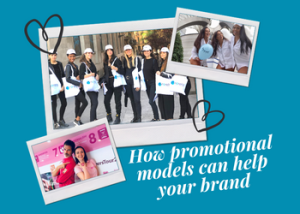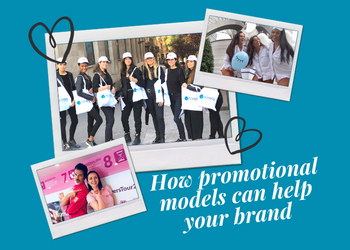 Dreams models instantly attract attention at all types of events and shows. A Dreams Model knows just how to walk, talk, and present themselves and the brand they are representing to create the best possible impression. It doesn't matter what time of day it may be, whether the model has been working for hours or has just arrived – their professionalism and presentation skills never change. Whatever the type of product involved, a Dreams model is guaranteed to create the right image.
Our staff work at exhibitions, trade shows and events throughout the country. We are well known within the events industry for providing professional, reliable, high quality intelligent models capable of presenting all types of brands and companies.
Why hire a promotional model?
Businesses wanting to make an impact, to generate customer demand and to launch new products frequently hire a promotional model. Using a model is a popular promotional activity since they immediately attract attention. You can choose a model matching your brand identity and corporate style, who can interact with potential customers driving new business to your stand. They can demonstrate new products and services. Models often take on the roles of Brand Ambassadors, imparting information and engaging with customers.
Why choose a Dreams Model?
The answer is very simple – we are the best! Our promotional models are highly experienced and know how to present a brand at any type of event or show. Dreams Models have worked in virtually every type of industry and business sector. This enables them to be able to talk about products as varied as beauty, cars, sport, technology and IT as well as home interiors and other consumer related items.
Dreams Models are business focused, they are there to build your business and focus all their attention on doing that. Our models will integrate seamlessly into your sales team, providing help and assistance wherever it is needed. Many of our models are multi-lingual, which can be a great advantage at big events and shows since they can answer questions in a visitor's own language. Such a skill always creates a great impression.
So what can a Dreams Model do?
• Hand out samples and provide key messages
• Distribute leaflets and flyers
• Act as hosts and hostesses, serving drinks and providing assistance
• Undertake promotional activities wearing themed or branded clothing
• Data capture and lead generation
Using a Dreams promotional model will truly make a difference at any event.
Contact us now for more information.